Acuity Scheduling is releasing a new scheduling experience. Clients interacting with the new scheduler will get a refreshed look and faster loading times.

We're working to roll out the new scheduler to everyone. We'll notify you in Acuity when you're selected for the new scheduler.
What's new
The new scheduler includes many client-facing updates to our previous scheduler:
More color customization when using the Daily template.
New country code selection options.
An updated checkout experience.
Clients can check the balance on a package, gift certificate, or subscription code.
Clients can leave you a tip, even if they used a booking code to cover the entire cost of the appointment.
Clients can sign up for a client account before booking their first appointment.
If clients log into a client account, they can view separate breakdowns of upcoming appointments, past appointments, and booking codes.
What it looks like
The new scheduler offers a restyled user interface. In the example below, a client can review your different appointment offerings and select an appointment type to book.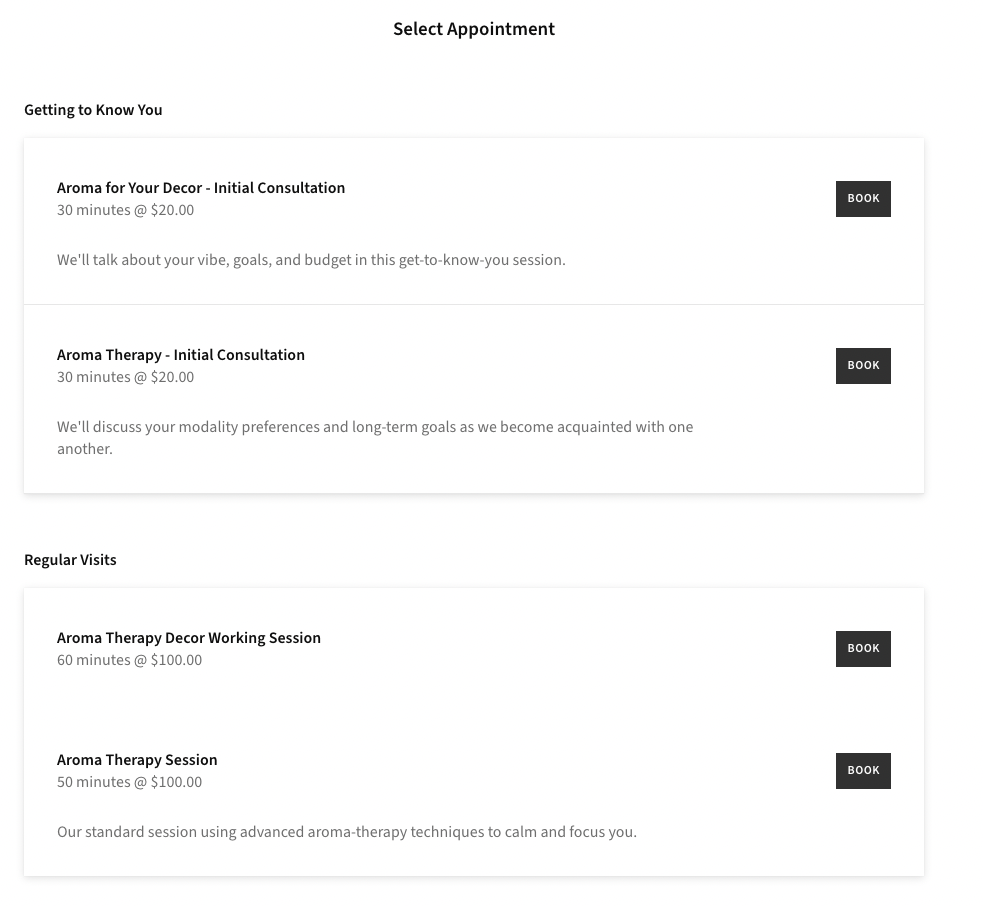 After they select a date and time for their appointment, the client enters their name, email address, and phone number to complete the booking process (if the appointment is free) or proceed to checkout.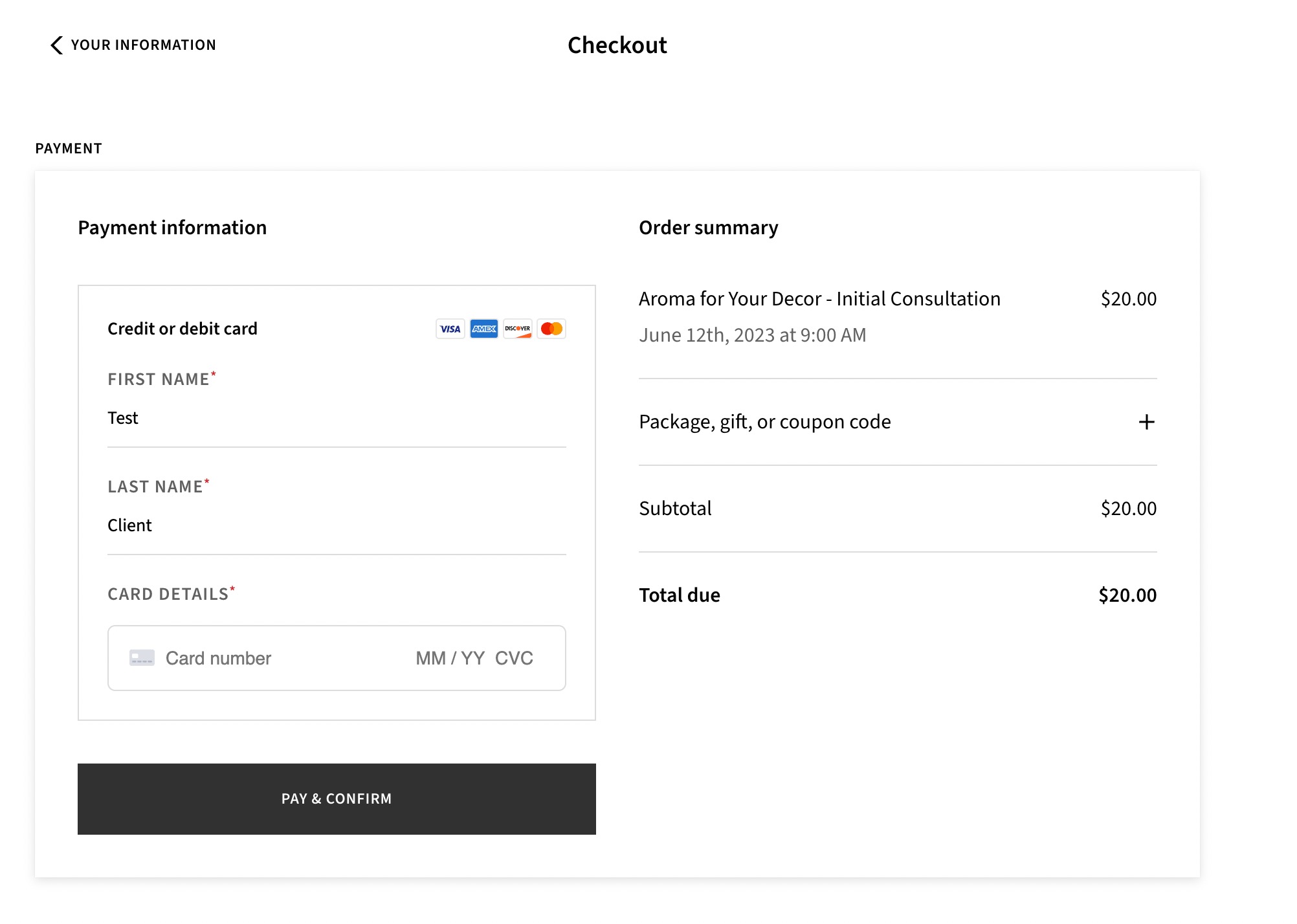 Eligibility and reverting to the old scheduler
We're gradually rolling the scheduler out to all our customers. It's not possible to permanently go back to the old scheduler. If you have the new scheduler, and you enable an unsupported feature from the list below, you'll be temporarily reverted to the old scheduler. After that feature comes off the unsupported feature list, you'll be moved back to the new scheduler.
Ineligible Acuity subscriptions
Some Acuity subscriptions aren't eligible for the new scheduler. We're working to remove groups from this list, but you're currently ineligible if you:
Started using Acuity on or after May 1, 2023.
Are an Enterprise customer.
Are on the Growing or Powerhouse plans and started using Acuity before March 30, 2015.
Unsupported features
Some Acuity features are currently unsupported on the new scheduler. We're working to support these features as we expand the new scheduler experience to everyone.
If you have the new scheduler and navigate to an unsupported feature, you'll encounter a warning:

If you enable the unsupported feature, you'll automatically switch to the old scheduler. If you disable the feature, you'll switch to the new scheduler again.
These features are currently unsupported:
Advanced CSS customizations
Using PayPal as your payment processor
Enabling Pay what you want pricing using the Full payment + allow clients to pay extra payment setting
Requiring or accepting deposits
Requiring customers to provide card details to charge later
Customizing payment settings by appointment type
Defaulting to the Class List template.
Integrating with Google analytics or Referral Candy.
Implementing custom conversion tracking.